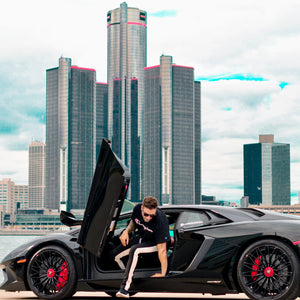 One-on-One Mentorship - All Access for 1 month.
The Lambolapdog One-on-One Mentorship is reserved for three of the most serious entrepreneurs and investors who are looking for direct access with Daniel Crosby. In this option, you will have access to the following: 

- Weekly calls with Dan
- In-person meetings to review business plans and strategy 
- In-person real estate walk-throughs (Windsor-only) where Dan joins you on viewing properties and helps to analyze deals
-  Access to Dan's extensive network of investors, business owners, politicians, city planners, contractors, etc.
($10,000/month - limited to 3/month)